Want to listen to one of Deborah's books? There are lots available on Audible.com! You can listen to previews before you purchase.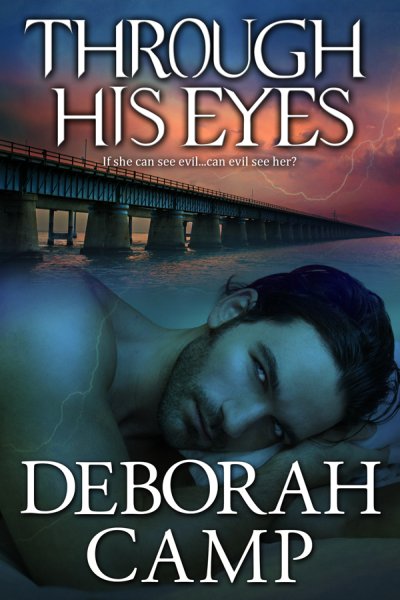 Audible Editor Reviews
Suspense. Murder. Sexy Romance. Paranormal. This series has it all.
Talented narrator Matt Haynes embodies the tortured soul of Levi Wolfe and the kindred spirit of Trudy Tucker perfectly in this quick-moving, exciting, and steamy first novel in the Mind's Eye series.
Psychics Levi Wolfe and Trudy Tucker join forces to help identify a murderer in Key West and stop him. Levi can channel the deceased victims and Trudy can tap into the mind of the killer. As a psychic detective team, they're formidable. As lovers, they discover that they're insatiable.
As they grow closer, Trudy wonders if Levi will ever completely trust her and let her know his heart. Levi struggles with his new, tender feelings toward Trudy and worries that she might be in over her head with him and with the case they're working on. Because if Trudy can see through the killer's eyes, can the killer see her?
© 2014 Deborah Camp (P)2017 Deborah Camp.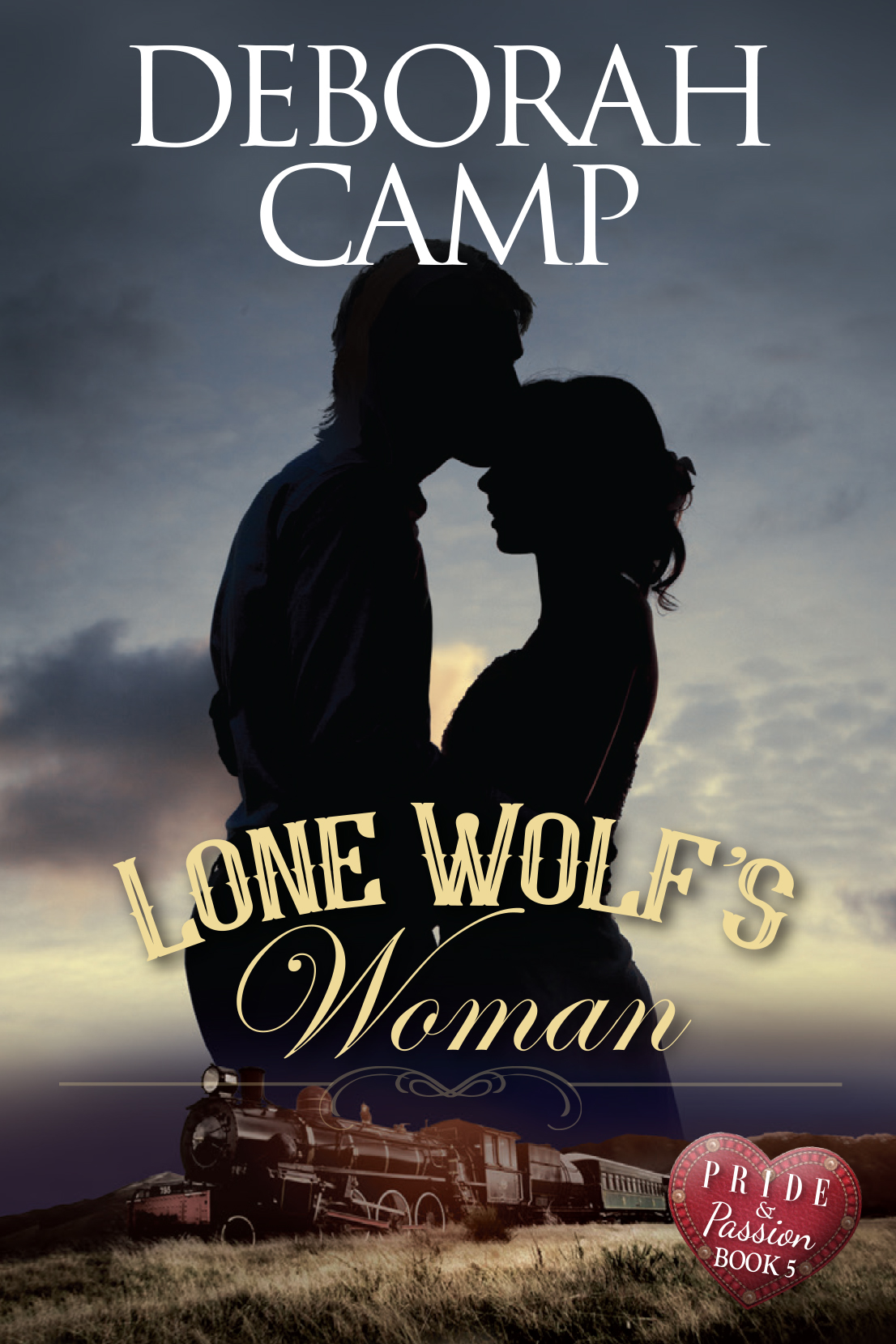 Audible Editor Reviews
Embodying each character with unique voicing, Romy Nordlinger's performances in Lonewolf's Woman are engrossing - in addition to sensual. The close attention to the development of the lead characters - especially in regard their hesitant but wildly flourishing love affair - make this audiobook an even more gripping romance.
In this touching fish-out-of-water romance, author Deborah Camp explores Elise St. John's movement from debutant, to farmer's wife. Occurring from a desperate attempt to keep her family together, by marrying the titular hero - a gorgeous, but recently widowed half Apache man - who was slated to adopt her little sister. Though a marriage in name only, their lust spurs on to become much more.
© 1995 Deborah Camp (P)2012 Audible, Inc.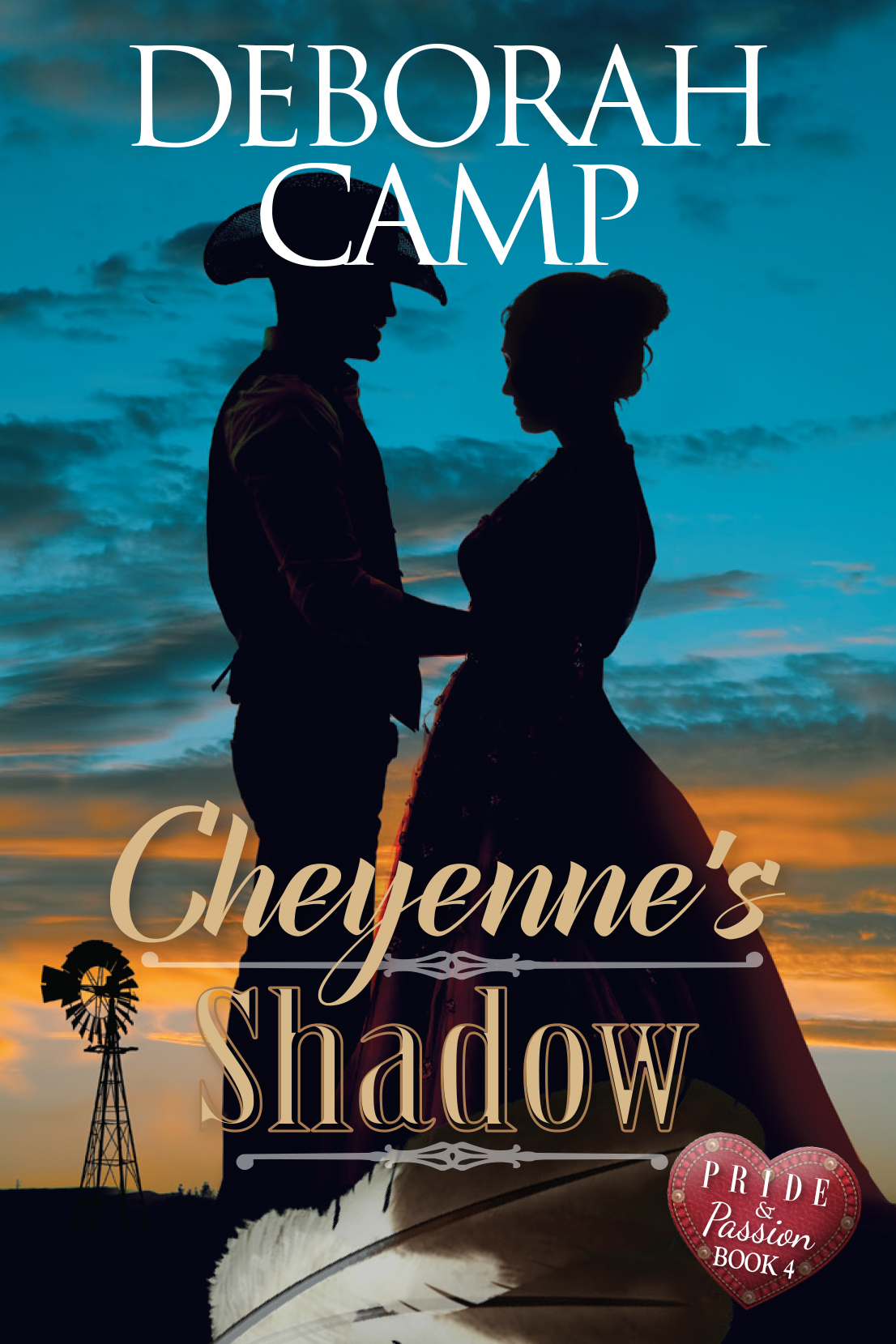 Audible Editor Reviews
The self-assured, fiercely independent Etta Hollister thinks she can run her deceased father's Texas ranch all on her own, but when the brooding, muscular Johnny Cheyenne arrives to offer her protection against enemies who want nothing more than to see her fail, she can't say no.
The amorous, all-consuming relationship that ensues between these two is perfectly realized by the up-to-the-task Christy Lynn, who's powerful, authoritative performance reflects both their insatiable passion as well as the vibrant landscape of the Old West in this satisfying listen.
© 1994 Deborah Camp (P)2012 Audible, Inc.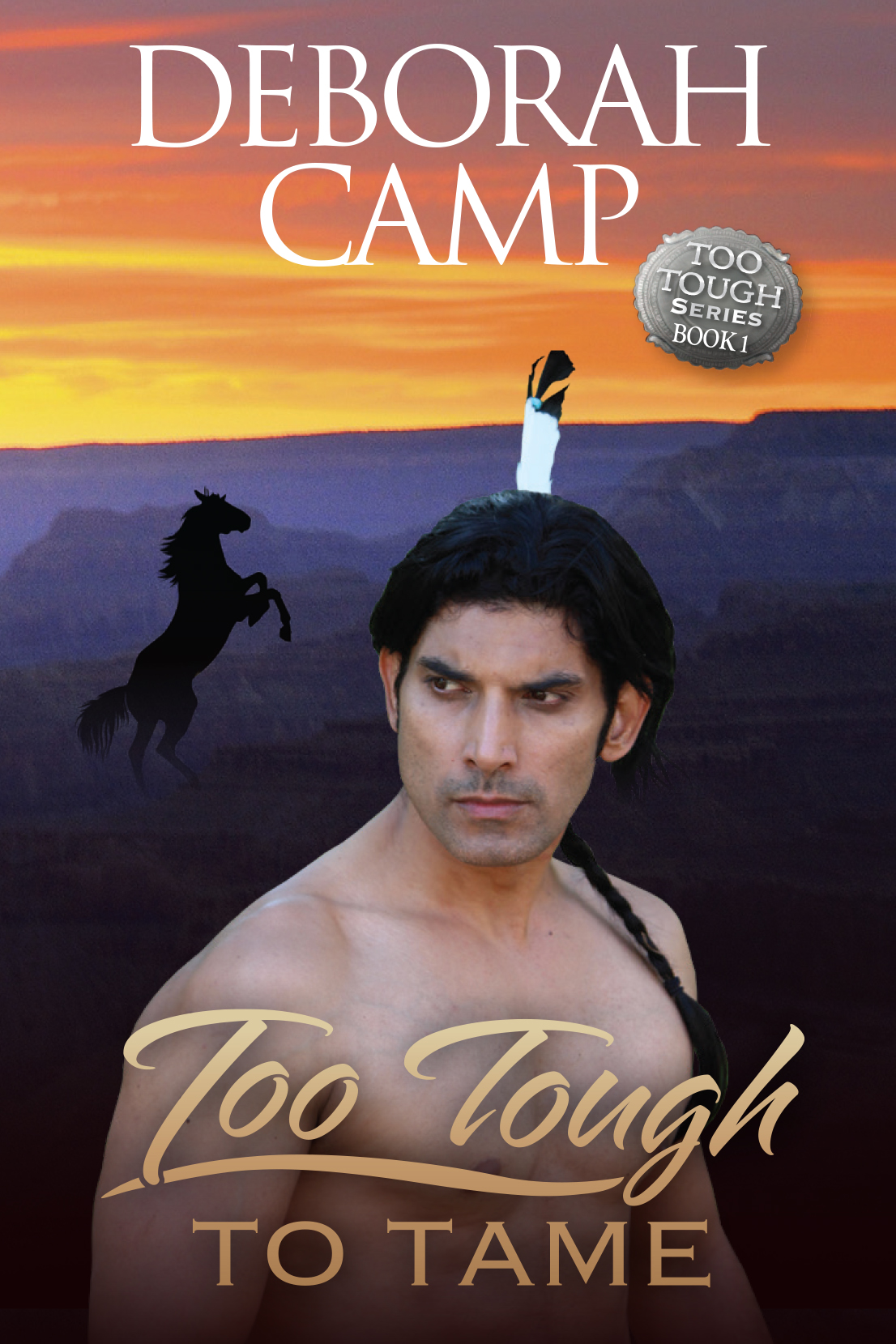 Audible Editor Reviews
Barbara Edelman's animated and captivating performance of
Too Tough to Tame
elevates this suspenseful and steamy Frontier-set romance to another level in her portrayal of the passionate, against-the-odds relationship between the wounded Native American Storm-in-His-Eyes and Tess Summar, the white woman who nurses him back to health.
Edelman impressively displays a variety of cadences and inflections throughout Deborah Camp's work, switching from the brusque, no-nonsense drawl of the duplicitous Marshall to the firm yet sensitive tone of Storm-in-His Eyes with equal aplomb.
© 1996 Deborah Camp (P)2012 Audible, Inc.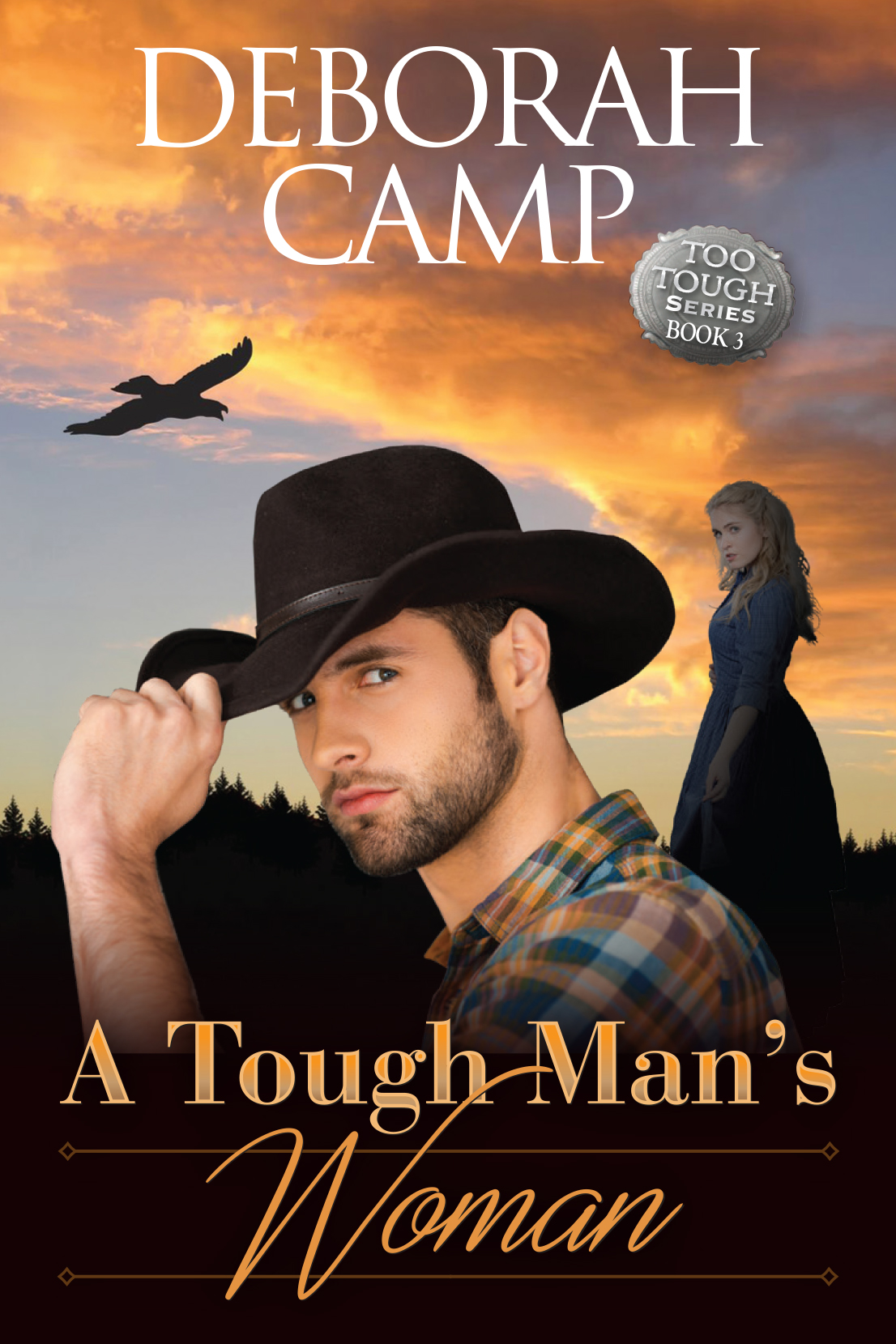 Audible Editor Reviews
Dawn Harvey narrates this sexy and stylized work of saucy frontier fiction by author Deborah Camp. Western-themed erotica fans will be thrilled by Camp's lusty writing in
A Tough Man's Woman
. Camp relates the frontier with evocative descriptions of flora and fauna. As in her other works her characters are earthy and alluring. Nubile Cassie Dalton is a widow with an infant son whom she believes is her husband's heir. Sudden arrival Drew is her late husband's illegitimate son. Drew feels that he is his father's rightful inheritor. As uneasy housemates Cassie and Drew argue over the estate while also craving each other's touch. The possible loss of the family ranch finally allies the two, and creates the intimacy that facilitates their erotic passion.
© 1997 Deborah Camp (P)2012 Audible, Inc.

Audible Editor Reviews
In
The Butler Did It
, narrated with amusing good cheer by Luci Christian Bell, recent divorcee Blaire Thomlin just won the "Butler for a Fortnight" contest, its prize being exactly what it sounds like. Sure enough, who shows up at Blaire's door the very next day to cater to her every housecleaning whim and -- perhaps -- other womanly desires? Just the sexiest Australian manservant Thomlin has ever seen and one "first-class hunk". Things get more neat and orderly in the Thomlin household and a lot more steamy from there.
© 1992 Deborah Camp (P)2012 Audible, Inc.

Audible Editor Reviews
Deborah Camp's
The Fallen Angel
tells the story of innocent Justine Drussard who, when stranded in Tombstone, resorts to working in a brothel. She manages to get by with her purity intact by employing sleeping pills and stellar acting skills... until steamy stranger York Masters arrives. Suddenly, Justine finds herself helpless to resist York's charms. Melanie Haynes' sultry performance heightens the passion of this romance, navigating the tone from sweet to sexy seamlessly. She masterfully varies the pace as well: leisurely and gentle for those intimate scenes between Justine and York and speedy for the exciting action sequences.
© 1989 Deborah Camp (P)2012 Audible, Inc.

Audible Editor Reviews
Let yourself be swept away by the heat of Deborah Camp's sensual
Fire Lily
, performed with flair by actor Luci Christian Bell, who flings herself fully into the world of Lily Meeker as she finds herself thrown completely for a loop by -- you guessed it -- tall, dark, and handsome clairvoyant Griffon.
This searing romance with a mystical, magical twist is pure escapist fantasy, a delicious treat made even tastier by Bell's skilled performance, especially her strong sense of timing and empathetic, emotive intonations. Take some time off for yourself and enjoy this ride... you won't regret it!
© 1991 Deborah Camp (P)2012 Audible, Inc.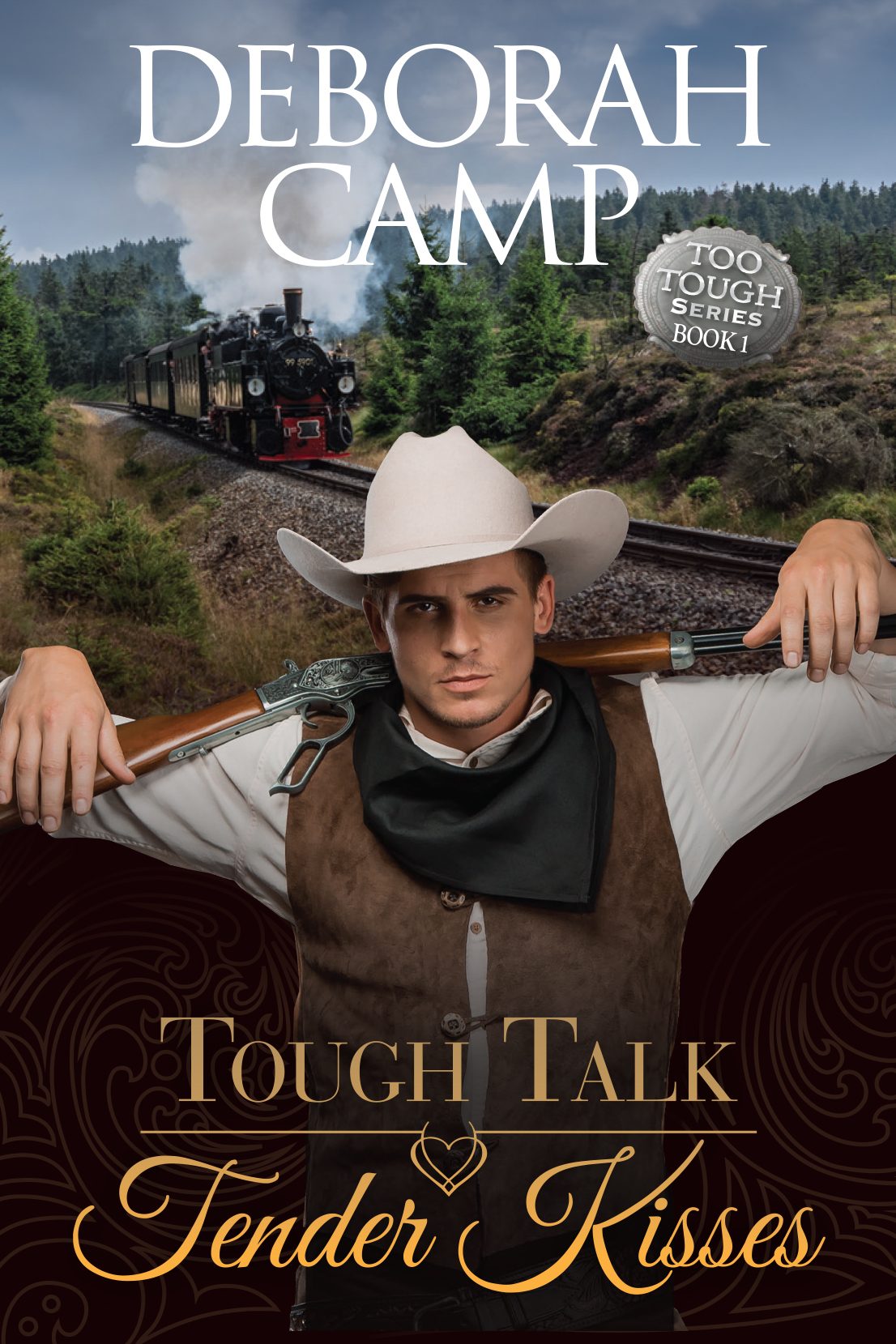 Audible Editor Reviews
Heroine Adele Bishop's tough but sexy personality comes alive with Luci Christian's playful rendition of Deborah Camp's historical Western romance. Adele only wants to turn the tables on the men of Whistle Stop, who order their brides like commodities, but her mail-order husband ends up being none other than Reno Gold, the man who gave her a delicious taste of his wild streak years ago. Christian's bright performance adds verve to the sparks between the two former lovers as Adele and Reno wrangle and butt heads over their impending marriage.
© 1997 Deborah Camp (P)2012 Audible, Inc.

Audible Editor Reviews
Deborah Camp's
Primrose
is a period story with all the right ingredients: a plucky heroine, a bad boy, and an unlikely romance.
It's Texas in 1867. The beautiful widow Zanna Hathaway proposes a sham marriage to a riverboat gambler named Grandy Adams. Both characters have ulterior motives for their peculiar arrangement, but this un-romantic union is complicated when genuine feelings emerge between them. Camp excels in her characterizations of the eccentric Texans. Narrator Melanie Haynes brings them to life through her dynamic, regionally-appropriate twang.
© 1988 Deborah Camp (P)2012 Audible, Inc.

Audible Editor Reviews
Barbara Edelman delivers a sensuous performance of the romance
Blazing Embers
by prolific novelist Deborah Camp. In the Wild West, Cassie Potter is devastated when her father is murdered. There is no one left in the world to protect her. When the handsome Rook Colton collapses on her doorstep, with a bullet in his back, fear and desire course through her body. He lusts after her, and she's powerless to resist him despite knowing nothing of his past. Can Rook be trusted? Will his secrets tear them apart and forever destroy Cassie's fragile world?
© 1987 Deborah Camp (P)2012 Audible, Inc.

Audible Editor Reviews
Deborah Camp, charter member of the Romance Writers of America and author of more than 50 contemporary and historical romances, has woven another portrait of a strong, independent, loving women, forced in this Daring Hearts Romance to prove herself equal to any man on America's frontier. Actress and opera singer Christine Williams gives voice to Susan Armitage, a young woman facing not just the terrors of the American West, but also her physical desire for the father of the two children in her care, her older sister's widower and a man whose smile and grace enchanted her ever since she was a girl.
© 1990 Deborah Camp (P)2012 Audible, Inc.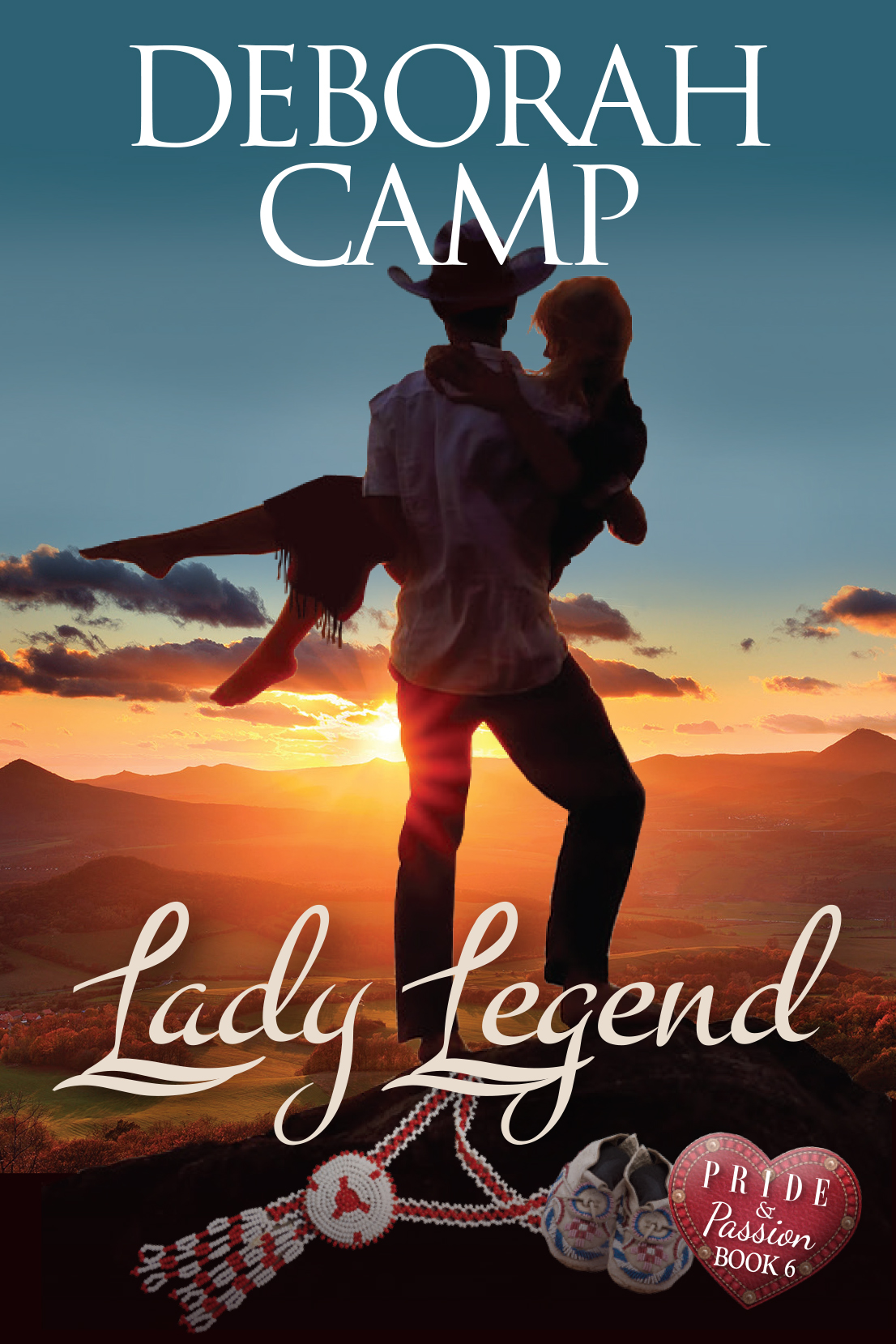 Audible Editor Reviews
Lisa Ivary delivers an authentic, riveting performance of Deborah Camp's sweeping romance set in the Old West, which depicts the passionate relationship between Copper-Headed Woman, expelled from her tribe for mastering the healing powers of the Crow Indians, and Tucker Jones, a soldier coping with the effects of war after being left for dead on the field of battle.
The emotional scars left by Copper-Headed Woman's tumultuous past and the volatile landscape of the American frontier are brought vividly to life by Ivary's gritty yet soulful performance of Camp's enthralling romance.
© 1992 Deborah Camp (P)2012 Audible, Inc.

Audible Editor Reviews
Actor Christine Williams's warm and passionate interpretation of
Taming the Wild Man
, by romance novelist Deborah Camp, creates an intimate experience for the listener. Intrepid heroine Jane Litton enters the verdant wilderness landscape of the Smoky Mountains in search of her mysterious ex-brother-in-law, the handsome Nicholas Thunderheart. Years earlier, Nicholas, a former ethical investor described as "a cross between Tarzan and Tonto", abandoned his daughter, retreating to a life of solitude in the lush forest. Jane is determined to reunite father and child, but finds herself succumbing to her primitive desires.
© 1985 Deborah Camp (P)2012 Audible, Inc.

Audible Editor Reviews
Barbara Edelman gives a lively performance of Deborah Camp's book on notorious Civil War-era bandit queen Belle Starr. This romantic retelling of Starr's tumultuous love affairs with some of the most infamous men of her time - including Jesse James and Cole Younger - lets Edelman's skill in recreating accents shine through the characters' spirited dialogue. She slips easily into different voices while keeping up the momentum of the story as it takes listeners from Starr's teenaged years to the heartbreaking end of her relationship with Younger.
© 1987 Deborah Camp (P)2012 Audible, Inc.

Audible Editor Reviews
No matter one's intentions, taking your hatchet out and making firewood out of the local tavern is likely to give you a one-way ticket to your very own jail cell. This is exactly what happens to Carry Nation in Deborah Camp's
My Wild Rose
. In this audiobook, performed with a perfect intensity and commitment to characters from the actor Liisa Ivary the former saloon singer turned temperance activist Regina Rose returns to Eureka Springs to help get her mentor, Ms. Nation, out of jail. Standing in her way, however, is the roguish prosecuting attorney Theodore Dane. Listen along as Rose is forced to choose between what she stands for and the man she's falling for.
© 1992 Deborah Camp (P)2012 Audible, Inc.

Audible Editor Reviews
Prolific romance novelist Deborah Camp's provocative story
Riptide
enchants listeners with the tale of a beautiful and sophisticated commercial artist, Whitney Campbell, who gets more than what she bargained for when she returns from New York to Malibu. To Whitney's dismay, her gorgeous shell-pink home has been invaded by the notorious Malibu Intruder, and worse yet, he plans to return. Throw a handsome detective named Anthony "Shadow" Tallwalker into the mix, and Whitney becomes helplessly wrapped up in web of passion and intrigue. A peppy and upbeat performance from Luci Christian Bell gives this highly descriptive and engaging romance a dramatic edge.
© 1984 Deborah Camp (P)2012 Audible, Inc.

Audible Editor Reviews
Sandra Michelle delivers a sultry performance of
Sweet Passion's Song
by prolific novelist Deborah Camp. Her silvery voice creates an intimate atmosphere that is perfect for kindling romance. Sabra Reynolds has just started a new job as personal assistant to a charismatic, emotionally unavailable rock star named Tait Jeppeson. She's too smart to fall for someone who won't love her back, and he's too business savvy to date someone from work. Just as it seems that romance will elude them, Tait invites Sabra to his home next to the ocean and all their rules go out the window.
© 1983 Deborah Camp (P)2012 Audible, Inc.

Audible Editor Reviews
Olympic ice skating champion Kellem King thinks he's found the perfect skating partner with Orin O'Malley, the beautiful redhead he coaxes out of a retirement managing an ice skating ring in Tulsa, Oklahoma. Sparks fly on and off the ice once the two are paired up, but drama ensues as King discovers that he got more than he bargained for with the constantly insecure O'Malley. Veteran Audible performer Kevin T. Collins breathes real dramatic life into the characters of this romance, which listeners will find as sweet as a cup of hot cocoa with marshmallows.
© 1984 Deborah Camp (P)2012 Audible, Inc.

Audible Editor Reviews
Stage and voiceover actress Piper Goodeve's performance of
Midnight Eyes
will place listeners in romantic Egypt, where Cairo's moonlight inspires a love affair between an American travel agent and a seductive Egyptian. Goodeve's voice always captures the sultry tension between these two lovers, whether she's intoning the conflicted words of an ambitious woman, the serene and sexy accent of her desert "prince", or merely describing one of the audiobook's many loaded gazes. Deborah Camp has written more than 40 romance novels, and her recipe for a successful narrative is simple but irresistible: pair a "strong-willed woman" with a "dangerously roguish man" and then faithfully chronicle the consequences.
© 1983 Deborah Camp (P)2012 Audible, Inc.

Audible Editor Reviews
They Said It Wouldn't Last
is a story about love, jealousy, gossip, and the travails of maintaining relationships over time and distance. In Deborah Camp's novel, acclaimed writer and mother of three Glory Mathers must deal with the recent success of her actor husband alongside a good dose of Hollywood culture shock. Caroline Shaffer's audiobook performance is spot on. She nails Camp's humorous observations about West Coast living and compassionately relates Gloria Mathers' growing anxiety that her marriage is headed for trouble.
© 1983 Deborah Camp (P)2012 Audible, Inc.

Audible Editor Reviews
A steamy political romance,
Strange Bedfellows
is the tale of a couple at odds politically, but totally in league on all things sexual. The narrator, Caroline Shaffer, has a musical, bubbling voice and a charming southern accent, which perfectly suit Ellie, our perky, flirtatious protagonist. The audiobook begins in Ellie's clothes closet, but soon Caroline's high-energy narration takes the listener all over Capitol Hill. This is an amusing listen, and will appeal to all romantics regardless of their politics!
© 1984 Deborah Camp (P)2012 Audible, Inc.

Audible Editor Reviews
Deborah Camp, who has been publishing romance novels since 1979 and was a charter member of the Romance Writers of America, has mastered the literary formula for a tumultuous love affair: Pair a guarded but sensual woman with a charming rake and watch the sparks fly.
In this provocative performance by Lucy Forte,
Winter Flame
comes alive to the point where a listener senses every agitated gaze, each disarming caress, and every conflicted emotion between the two lovers. Privileged Darcy and accented race-car driver Chason were married years before, but this audiobook chronicles their charged and erotic attempts to reconcile.
© 1983 Deborah Camp (P)2012 Audible, Inc.

Click here to view Audible's library of Deborah's books. Search by category and length to find the perfect listen!