Read Solitary Horseman on your Kindle today!
The Civil War is over, but the battles continue.
Callum Latimer returned from the war to a life he didn't want and with inner battle scars he can't heal.
Banner Payne clutched desperately to the remaining shreds of the life she'd known, but she is losing her grip.
Brought together by bad luck and cruel twists of fate, Callum and Banner forge a partnership they hope will keep them afloat even as neighboring Texas ranchers go under and their land is snapped up by opportunists.
Fate smiles on them and Callum and Banner find the missing pieces of themselves in each other.
Healing begins as their hearts are awakened. Now they must remain strong in their determination to forge a more peaceful existence and not be poisoned by the bitterness of a country still divided.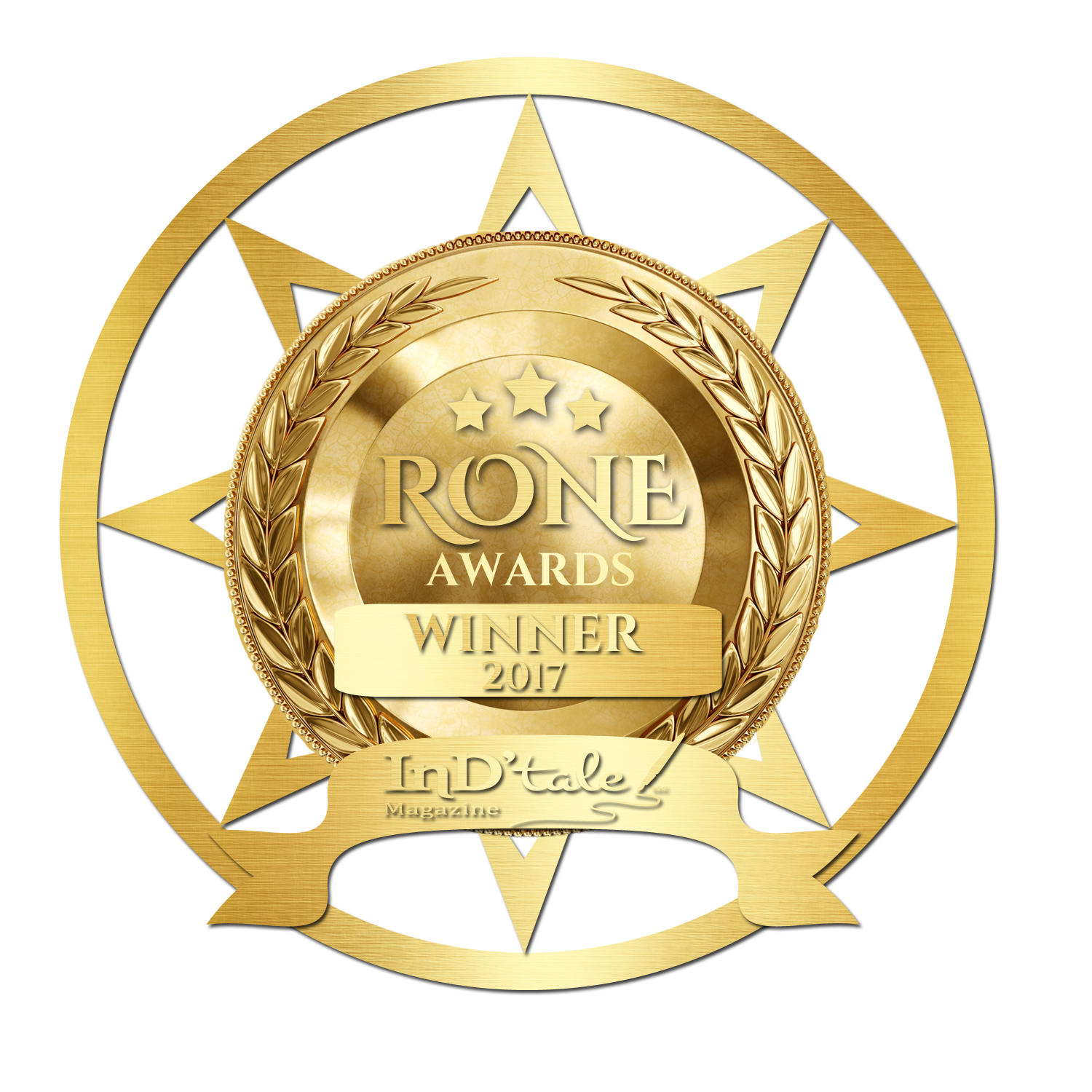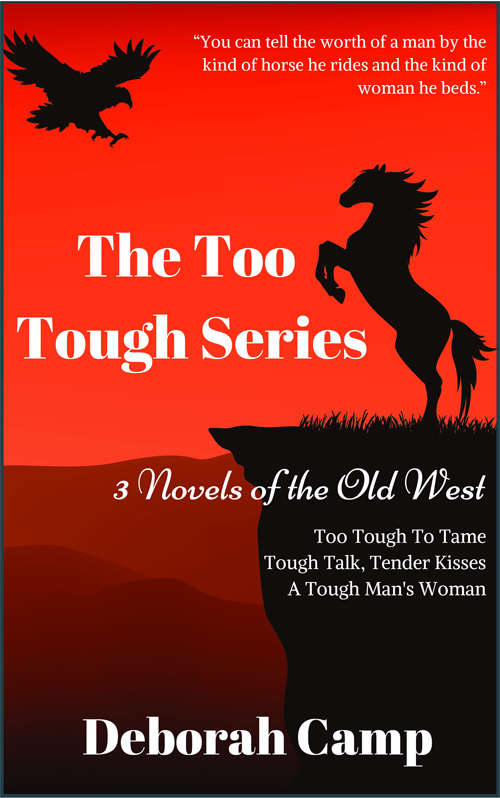 Read The Too Tough Series: Tough Men and Tougher Women on your Kindle today!
This Kindle Bundle includes 3 Novels of the Old West: Too Tough To Tame; Tough Talk, Tender Kisses; and A Tough Man's Woman.

The Mind's Eye Series

Readers are giving 5 stars to this thrilling, psychic detective, hot romantic suspense series. See what all the buzz is about!

Read To Seduce and Defend on your Kindle today!
TO SEDUCE AND DEFEND is the story of Jennie Caldwell Hastings, who arrives in Guthrie, Indian Territory, along with her young son, Oliver, to claim the land purchased by her deceased husband. At the law office of Polk and Warner, she meets lawyer Zach Warner, who blindsides her with the fact that the land Charles purchased isn't hers to claim. Impossibly, it appears that Charles divorced her and married another woman while in Guthrie. This woman now holds claim to the land! Only by working with Zach can Jennie secure the land that should be her son's... and maybe find love along the way.

5 Star Rating for "To Seduce and Defend" from readers like you!
"Great book! I loved this heroine. She was spunky and very clever. The son was delightful and well drawn for his age... but the hero was the best!! Of course."

"I really enjoyed Ms. Camp's latest book... the characters drew me in from the beginning of the book. I loved the description of the location and the many ways their life was so different from how we live today... however, some things never change, like the true character of a person, some so filled with greed & deception, some with such compassion & love... I enjoyed the suspense in the book and also the way everything eventually came to a happy ending for Zach, Jenni and adorable Oliver... I have read most of Ms. Camp's books and give this one a rating of 5 stars."



Pulse-pounding romances rife with danger and intrigue.
Fallen Angel

Fire Lily

Master of Moonspell

Right Behind the Rain

Riptide

Portraits of passionate women who fight for what they want.
Black-Eyed Susan

Blazing Embers

Cheyenne's Shadow

My Wild Rose

Primrose

Sweeping romances rich with adventure and camaraderie.
After Dark

For Love or Money

In a Pirate's Arms

Just Another Pretty Face

Vein of Gold

Touching tales of couples destined to be together forever.
A Dream to Share

Midnight Eyes

Strange Bedfellows

They Said It Wouldn't Last

Winter Flame

Amusing romances that will tickle your funny bone as much as they tug at your heart.
The Butler Did It

Hook, Line and Sinker

Love Letters

A Newsworthy Affair

Wrangler's Lady

Intoxicating, heated romances between more sensual and passionate couples.
Destiny's Daughter

Oklahoma Man

The Second Mr. Sullivan

Taming the Wild Man

Weathering the Storm

Sweet romances brimming with sexual tension and bubbling desire.
Devil's Bargain

Sweet Passion's Song

This Tender Truce

To Have, To Hold

Tomorrow's Bride

Romantic, rough-and-tumble tales of the Old West.
Belle Starr

Lady Legend

Lonewolf's Woman

Too Tough To Tame

A Tough Man's Woman

Tough Talk, Tender Kisses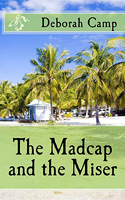 And be sure to read Deborah's new romance novella
THE MADCAP AND THE MISER
, available exclusively for Amazon Kindle readers!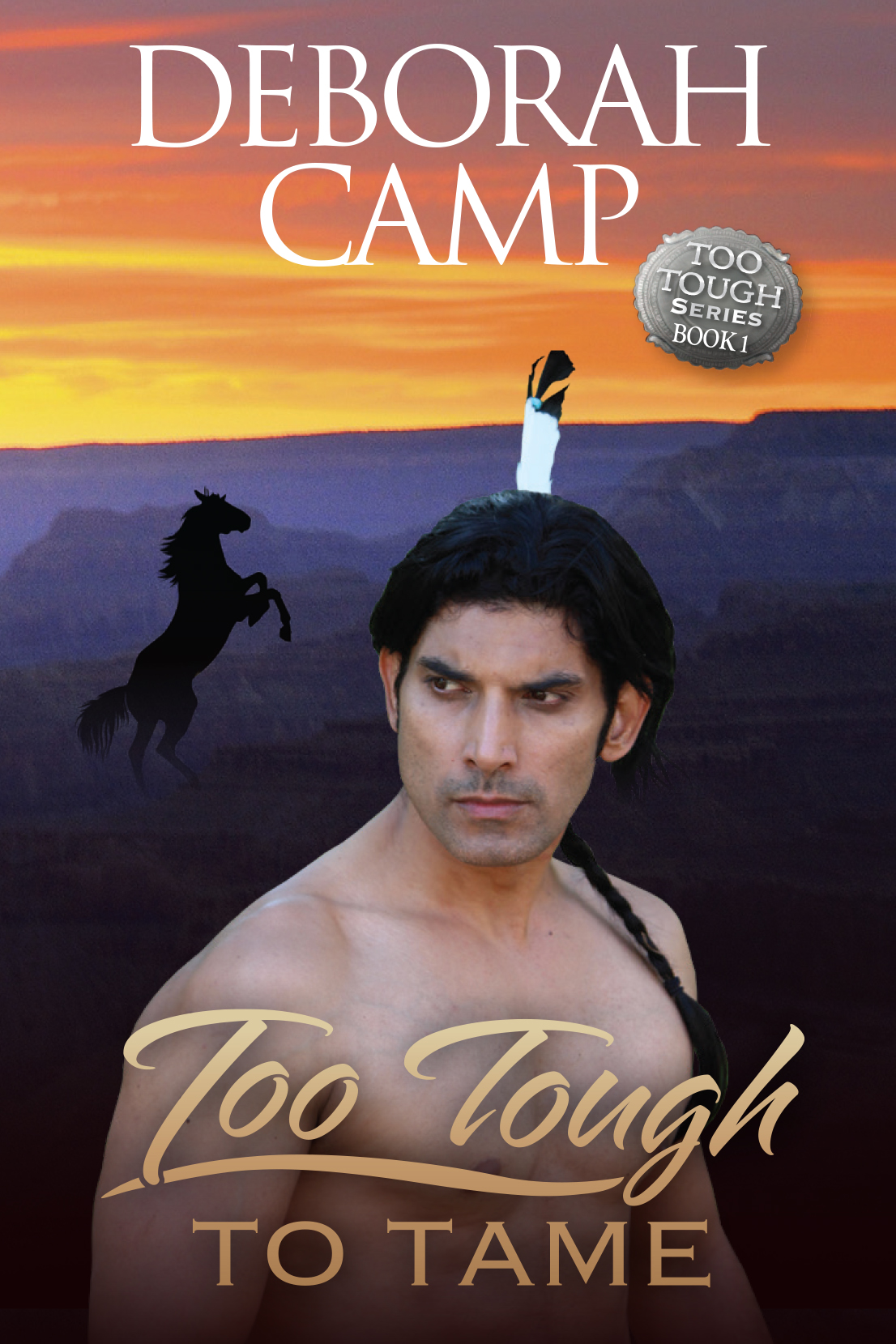 Too Tough to Tame
"Best Book Ever!"
Loved this book. It has it all. Gave it to my sisters and they also couldn't put it down! Had to buy more from this author and was not disappointed.
-- Amazon review from Book Worm 49
"This is a Wonderful Book."
The book is funny and touching. I have read this book over 50 times already and I never get tired of it. Tess is so cute while Storm is strong and loving. They made a great couple.
-- Amazon review from Snowstar
"Who can resist?"
The characters were likable and the story was interesting. Plus who can resist a hot hero who is named Storm-in-His-Eyes?
-- Amazon review from MelissaB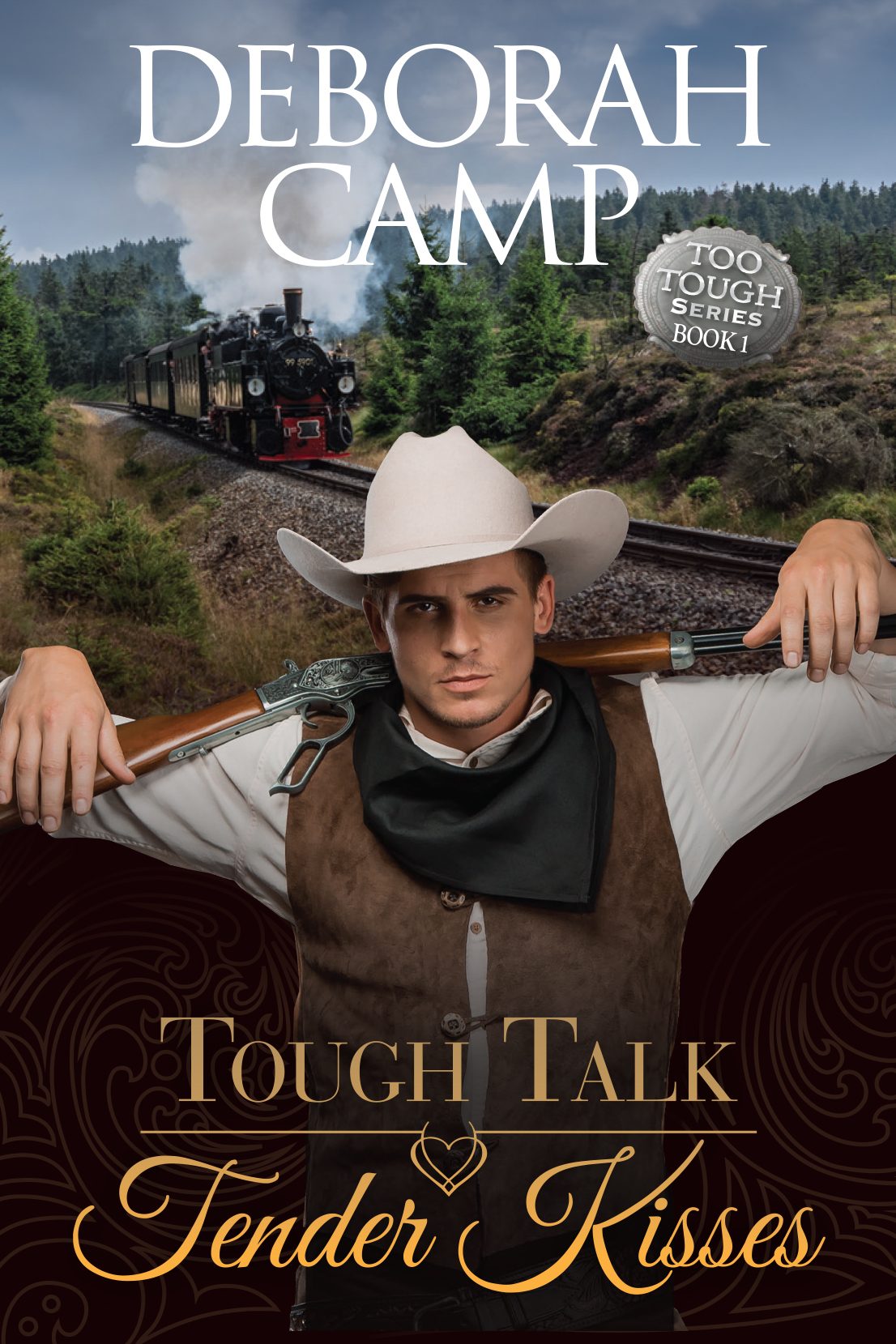 Tough Talk and Tender Kisses
"Absolute Gold!"
This is definitely the best novel in the "Tough Man" series. The entire series is great; this one just happens to be my favorite. I absolutely adore Reno Gold (hero) and I love how he wins Adele with love and humor.
-- Amazon review from A. Gideon
A Tough Man's Woman
"Five Stars!"
I really enjoyed this book as it was one that kept you guessing most of the time.
-- Amazon review from Phyl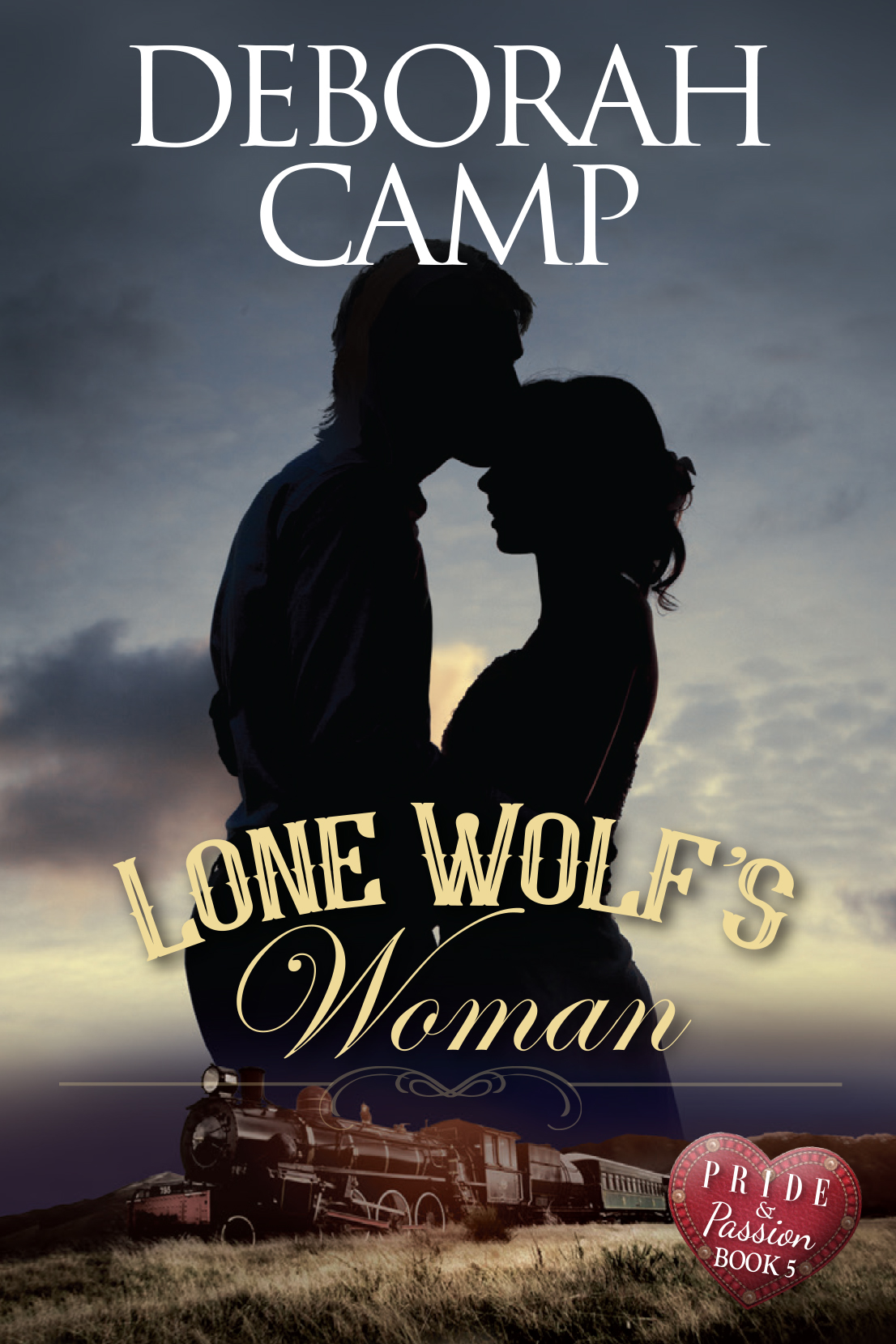 Lonewolf's Woman
"Wonderful Story!"
Ah, fascinating to the last drop (or page). Highly recommended. Surely, a keeper!
-- Amazon review from M. Hartmann
"A Really Enjoyable Western!"
A truly kind male, who also happens to be quite a stallion, who is also tender. A truly loveable heroine, tough, stubborn, passionate. This books deals with prejudice, passion, children, all without being too heavy.
-- Amazon review by Romantic Fool
"Looking for More!"
I will be looking for more books released by this author. I purchased this book for my Kindle and I'm so glad!
-- Amazon review from S. Richmond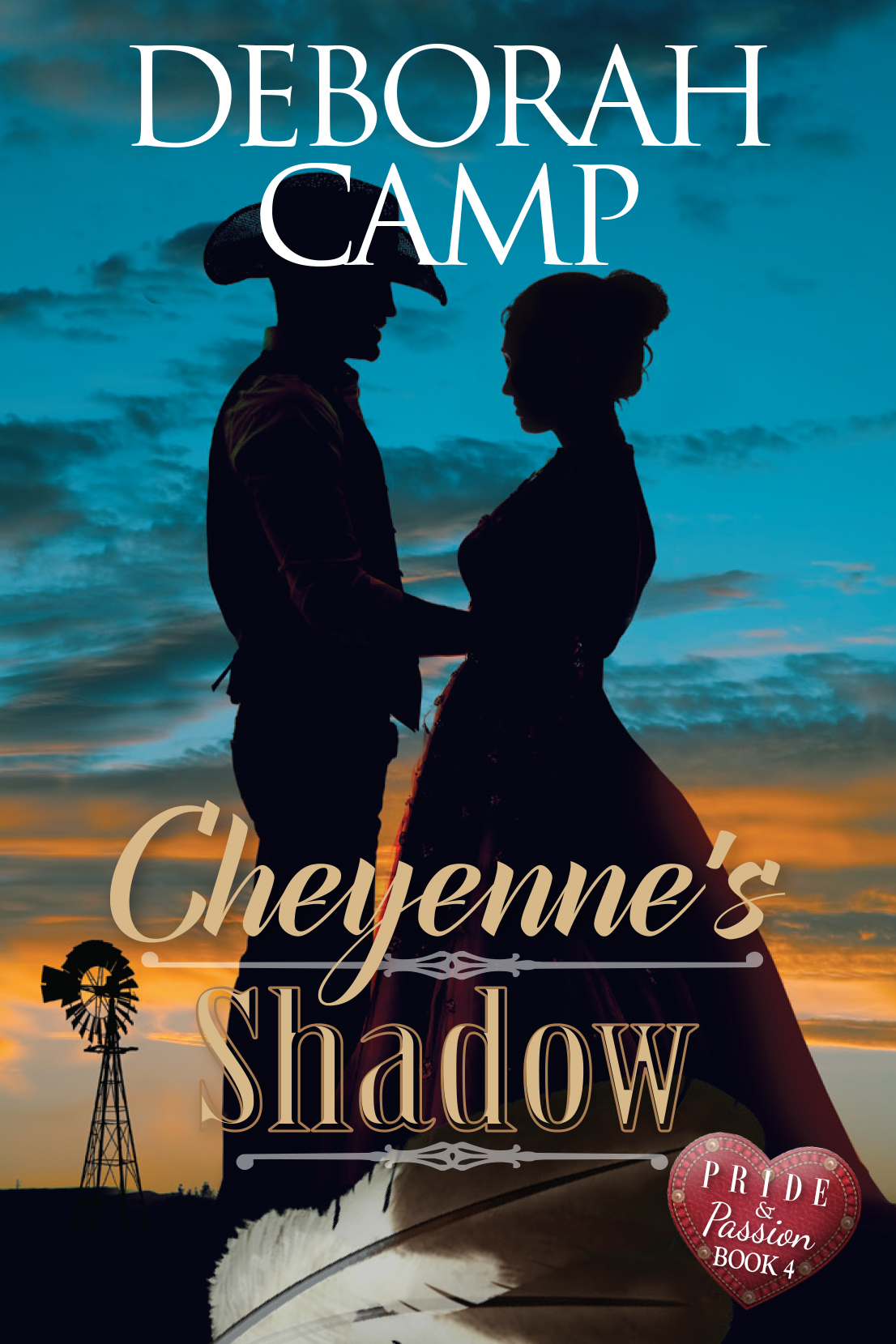 Cheyenne's Shadow
"One of the Best!"
One of the best romance novels I have ever read. There is excitement, sadness, and passion in this book. I know I have read this book at least five times since I bought it.
-- Amazon review by S. Ceballos
"Great Reading!"
I really enjoyed the writing style and interesting, believable storyline. I will definitely look for more of her books.
-- Amazon review from Sandra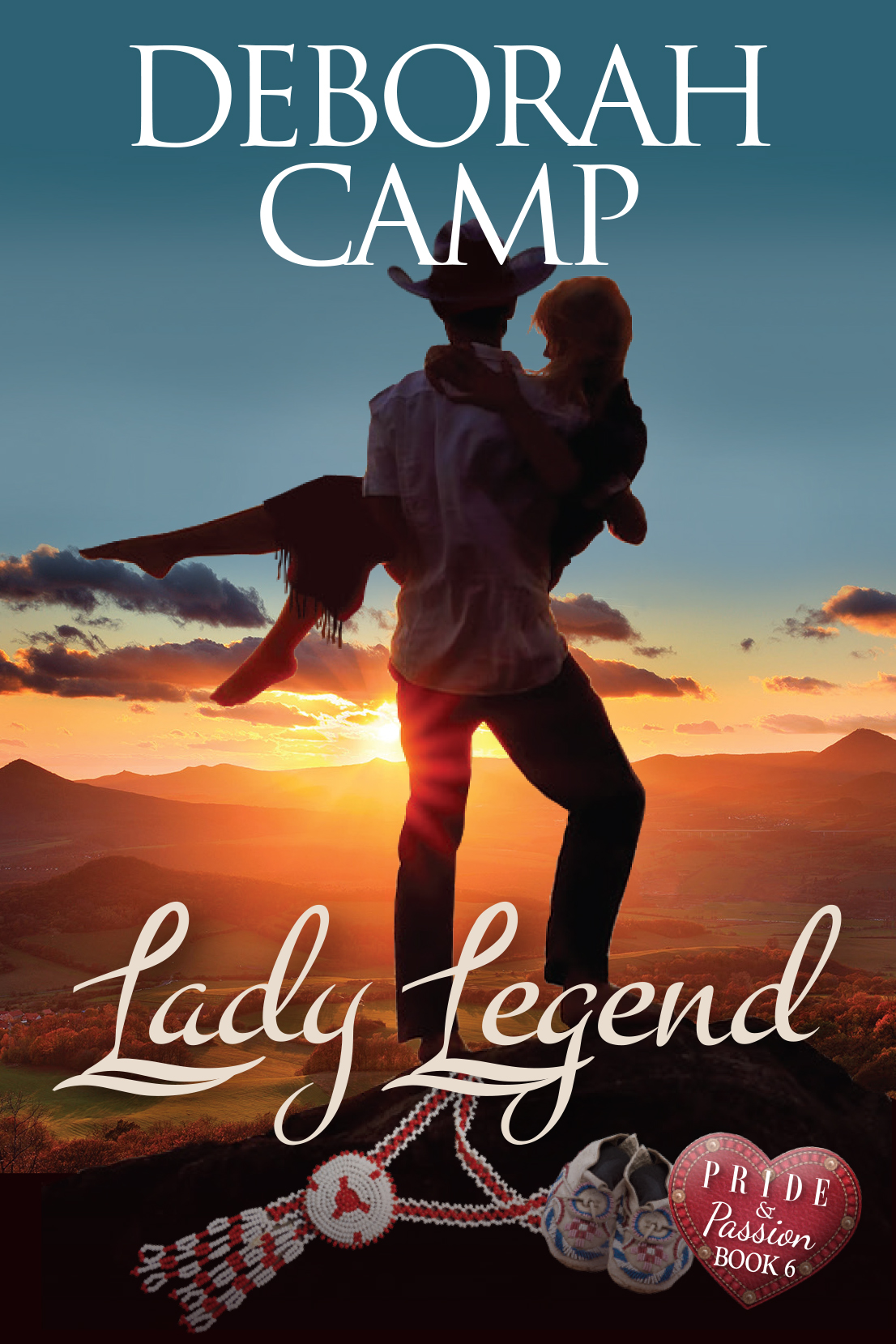 Lady Legend
"I Loved It!"
The main characters in the book, Copper and Tucker, are great together even though they are totally different. I never read any of Deborah Camp's books before, but after reading this one, I'm looking for more.
-- Amazon review from Love to Read Jan.
Master of Moonspell
"Loved It!"
I was thrilled when they added (this book) for Kindle. It keeps you on the edge of your seat until the very end. Add to your must read list!!
-- Amazon review from Mrsbubs
Black-Eyed Susan
"Five Stars!"
I found it hard to put down. It made me realize how things were in those years (long before I was born). I looked for more books by the same author.
-- Amazon review from C. Schmidt
To Seduce and Defend
"Better Than Ever!"
This is one book you won't be able to put down. When you give me a woman (especially in 1890, when women had NO rights at all), make her a widow with an adorable little boy, and put her smack dab in the middle of horrible trouble on the frontier, DON'T BOTHER ME until I've come to "The End."
-- Amazon review by Jackie King
Primrose
"Winner!"
I love this author because right from the beginning she captures your attention.
-- Amazon review by K.Curran
My Wild Rose
"Loved it!"
I JUST LOVE WESTERN ROMANCES AN HOW THEY MAKE YOU FEEL LIKE YOU WERE THERE. I WOULD LIKE TO READ MORE WESTERN ROMANCES BY DEBORAH CAMP.
-- Amazon review by Cynthia Gragg
Blazing Embers
"What a wonderful city for this story to take place!"
As usual, I haven't been too descriptive about the characters or the story in my review. I mainly wanted to encourage the many readers of Deborah Camp to download Blazing Embers. You won't be sorry.
-- Amazon review by Leland Freeze