Silver Dagger Blog Tour!
Come join me and win an audio book or an Amazon gift card!
October 3:
kickoff at
The Silver Dagger Scriptorium
Mythical Books
- GUEST POST
October 4:
A Mama's Corner of the World
Cloe Michael's Reads Blog
October 5:
Jazzy Book Reviews
AC Squared Book Blog
October 6:
Romance Novel Giveaways
Book Bangers Blog
October 7:
Lisa Book Blog @LEL
- GUEST POST
October 8:
Readeropolis
- GUEST POST
October 9:
Sapphyria's Book Reviews
The Barefooted Dandelion
October 10:
Laurie's Paranormal Thoughts and Reviews
Bound 2 Escape
October 11:
Circle of Stalkers
For Love of Books4
October 12:
Celticlady's Reviews
The Book Town
October 13:
The Bookworm Chronicles
October 16:
Must Read Faster
Queen of All She Reads
October 17:
Mello & June
Sylv.net
October 18:
Rabid Readers Book Blog
October 19:
Ramblings of a Coffee Addicted Writer
Spunky N Sassy
- GUEST POST
October 20:
Stormy Nights Reviewing & Bloggin'
Tales of A Wanna-Be SuperHero Mom
October 22:
Liz's Reading Life
October 23:
Pick a Genre Already
Susan Heim on Writing
October 24:
Teaser Addicts Book Blog
Teatime and Books
October 25:
The Authors Blog
The Blackwood Blog
October 26:
The Pen and Muse Book Reviews
October 27:
Turning Another Page
October 30:
Just Books
Indie Wish List
October 31:
Truly Trendy
Yearwood La Novela
November 1:
The Voluptuous Book Diva
Yah gotta read this
November 2:
Books Dreams Life
November 3:
Momma Says: To Read or Not To Read
- REVIEW ALL
Book Talk with Jess
- REVIEW book 1
Places, Everyone!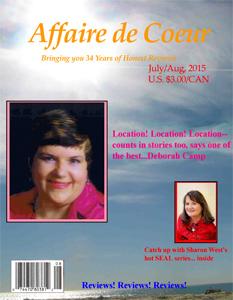 How Setting Can Affect Characters and Readers
When I'm dreaming up a novel -- especially an historical one -- the place where my characters will live and interact is almost a character within itself. I have used real places and places I've invented. Either way, research and attention to detail is involved.
Read Deborah's Interview with the Tulsa World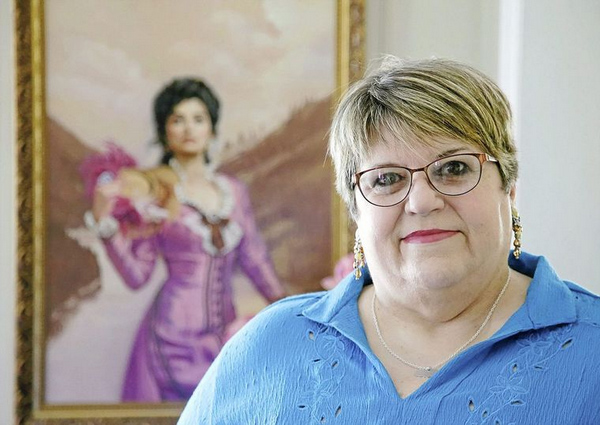 Her heroes are misunderstood and flawed.
Her heroines are sassy, independent thinkers but with some insecurities.
"They're a lot like me, except a lot prettier, and they don't have as sharp a tongue as I do," said Deborah Camp, Debby to her friends, a successful Tulsa writer with more than 35 novels to her credit.
Read Deborah's Interview with Affaire de Coeur

"I do most of my fiction writing in the evenings and on weekends. I keep a notebook nearby to jot down character names, descriptions, ideas for upcoming scenes, dialogue, etc. Normally, I set a 10 page goal for myself every day I write on my novel. I don't stop until I reach the goal."